Skip to end of metadata
Go to start of metadata
The Save to Disk dialog opens when you select OfficeWriter Designer .NET > Save > Save to Disk. It allows you to save your current RDL to disk and sets the format of the report when it is exported.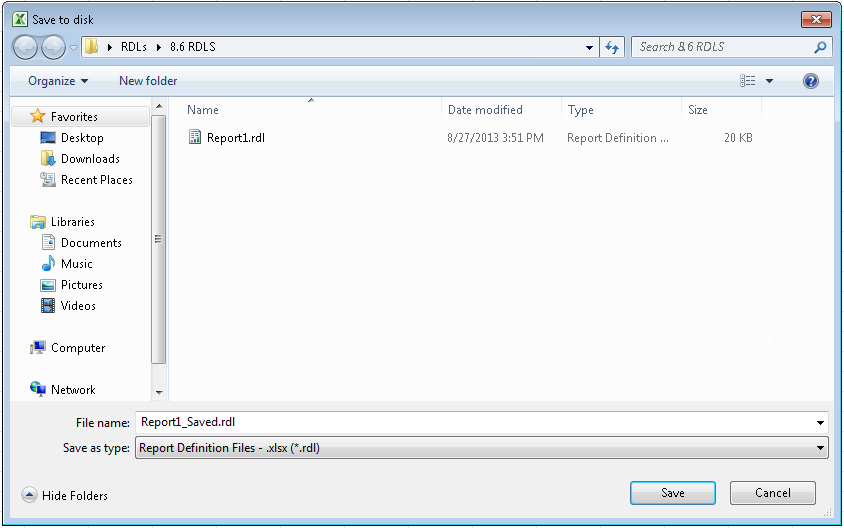 To save a copy of your report locally:
Click Save on the OfficeWriter Designer .NET toolbar.


Select Save to disk.


Browse to the destination folder.


In the file name field, enter a name for your report.


From the drop-down menu, select .xls, .xlsx, or .xlsm. This will be the file format that is exported from Reporting Services when running the report.


Click OK. If a report with the same name was already saved to the specified location, you will be asked to overwrite it.